Mercedes Benz Sprinter 2500 144wb rvs for sale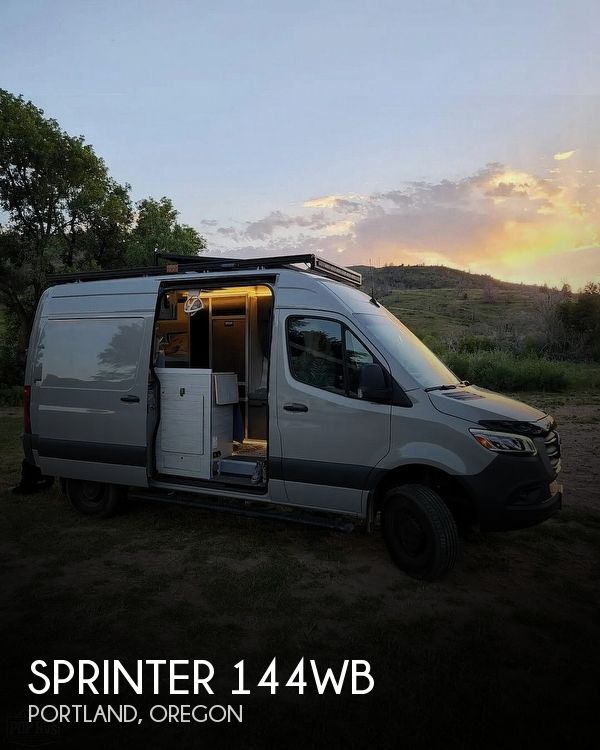 $215,000
Portland, Oregon
Category -
Length 19
Posted 2 Days Ago
Everything works great on this van. The owner is currently road testing it, so don't expect it to stay in any one place for very long. The 20,000 mile service has been completed, and the 40,000 service has been prepaid. There is also a transferable warranty through 2025 or 100,000 miles. Stock #307312 4X4! Sound deadening, insulation! Roof vent/ roof pass thru! Tinted glass! Load shocks and spring pack! Driver and Passenger swivel seats and more!! If you are in the market for a van conversion, look no further than this 2020 Sprinter 2500 144wb 4WD, just reduced to $215,000. Non-smoking and pet-free. This Van Conversion is located in Portland, Oregon and is in great condition. She is also equipped with a Mercedes engine that has 19,000 miles (as of Sep 19).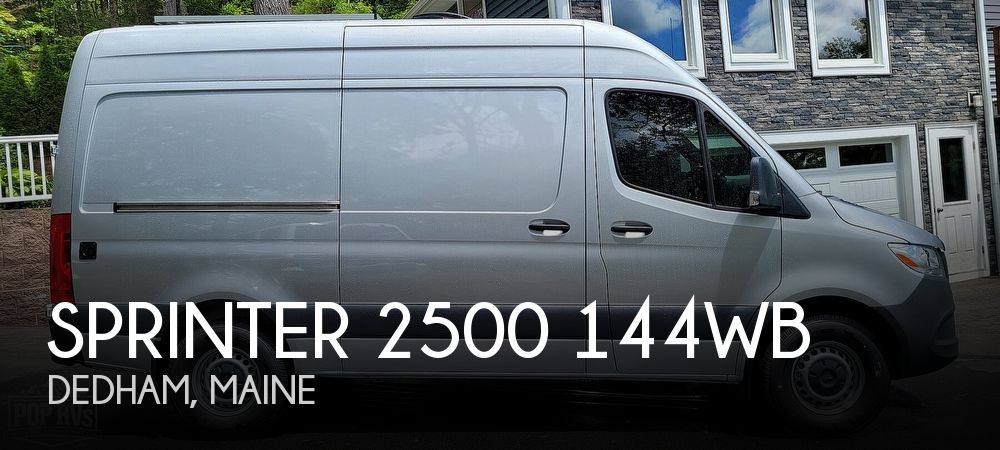 $85,990
Dedham, Maine
Category -
Length 19
Posted 2 Weeks Ago
Low miles and great condition. The tires are a year old. There are no noticeable exterior scratches. The foam mattress has never been used. The compact refrigerator/ freezer is nearly new. Stock #273023 Are you ready for van life? 340 watts of solar panels, 200 ah lithium batteries, Dometic refrigerator, Webasto diesel heater! Camp in stealth in this gorgeous Sprinter Van. It is set up for off-grid living with solar power. The entire system is 12 volt, with no reliance on shore power or propane. Electricity runs anything you need for living like refrigeration, power charging ports, and an electric composting commode. There is a place to plug an extension cord into the system for those times when you require more power. Heat is created with diesel fuel through a Webasto heater. Water is a custom 32 gallon over the wheel well water tank installed inside the van so it can be transported with water during the winter. Hot water is combined with the Webasto heater and is continuous 3-gallon hot water. You can take a shower over the commode with a closed-in shower curtain. The full-size Murphy bed has a contemporary foam mattress and conveniently gets out of the way with the legs converting to shelves for when you are making meals. The diesel heater, solar, and electrical system are professionally installed. The rest of the conversion the owners lovingly created, as is apparent in the innovative design features including the artistic seascape enamel counter and sink cover. You can do some pretty stealthy camping in this with little way for anyone to know you were camping. You could also get to some nice boondocking spots and be self-sufficient. Reason for selling is not using/addition to the family.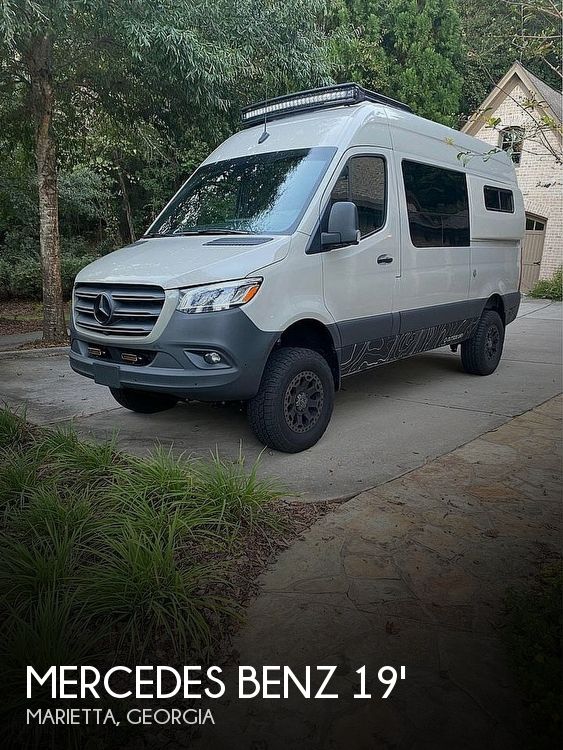 $183,000
Marietta, Georgia
Category -
Length 19
Posted 3 Weeks Ago
The unit is in Like-New Condition - made a few round trip trips to the Dakotas. Still in the break-in period - no issues - runs great - everything works as you would expect it to. The storage box on the rear door comes with the van. Stock #286383 Lifted 3 inches, 4x4, lightly used - only taken on four trips (13,000 miles) Sprinter 2500 4x4! This Custom Sprinter 2500 Van Conversion (Outside Van) is built on the Mercedes Benz Sprinter Chassis has the Outside Van Custom Van Conversion making this a unique conversion van that makes traveling the road a fun and comfortable experience. The van design is minimalist - No Generator, No Solar Panels, No bathroom - experience says those things break down and keep you from enjoying the Conversion Van on the Road! Systems support includes a 12V roof-mounted ProAir System, MaxAir 10 Speed Deluxe reversible roof vent with thermostat, and screen - has both a manual and a remote-controlled management system. Espar Hydronic Diesel Heating System - for heating the cabin and the water in the 20 Gallon Water tank for the sink. There is an exterior shower connection and hose for an exterior shower - can be mounted on a bracket at the back of the van for an outside shower. Stainless Steel Sink with sink cover (smoked glass) and a hinged faucet that folds down when not in use. Microwave that runs on shore power when available. Refrigerator - Isotherm 4.6 Cu ft stainless steel refrigerator with Danfrost compressor. The power system includes Stage 2 Lithium Power System with Dual 300Ah Lithium Batteries (600Ah total). The system includes the top-of-the-line Maxxum Inverter (2000 Watts) with a built-in high-efficiency charger. ARB Air Compressor - built-in with 3 different plug locations for Access to the compressor - supports air tools rated up to 85LPM (3CFM) @ 90PSI. Sleeping arrangements - Two Panel flared Bed System to allow 2 adults to sleep perpendicular to the length of the van. There is also a convertible seat that makes it into a second sleeping area using the rear passenger bench. Bamboo cabinetry throughout the galley area and overhead storage compartments. The LED lighting system provides lighting where needed throughout the van. Upgraded JL Audio Sound System with 6.5" door and dash tweeters, dual rear door 6.5" coaxial speakers, 2 - JL 6.5" Woofers under passenger seat base, JL Audio 5 channel amp, JL Digital remote control, JL Audio MBT-RX Bluetooth. Don't hesitate to contact me with your questions or to schedule an appointment to see this one-of-a-kind custom conversion van in person - you won't be disappointed. Reason for selling is price of diesel and just not using enough to justify keeping it.