Carriage Cameo Lxi 32rls rvs for sale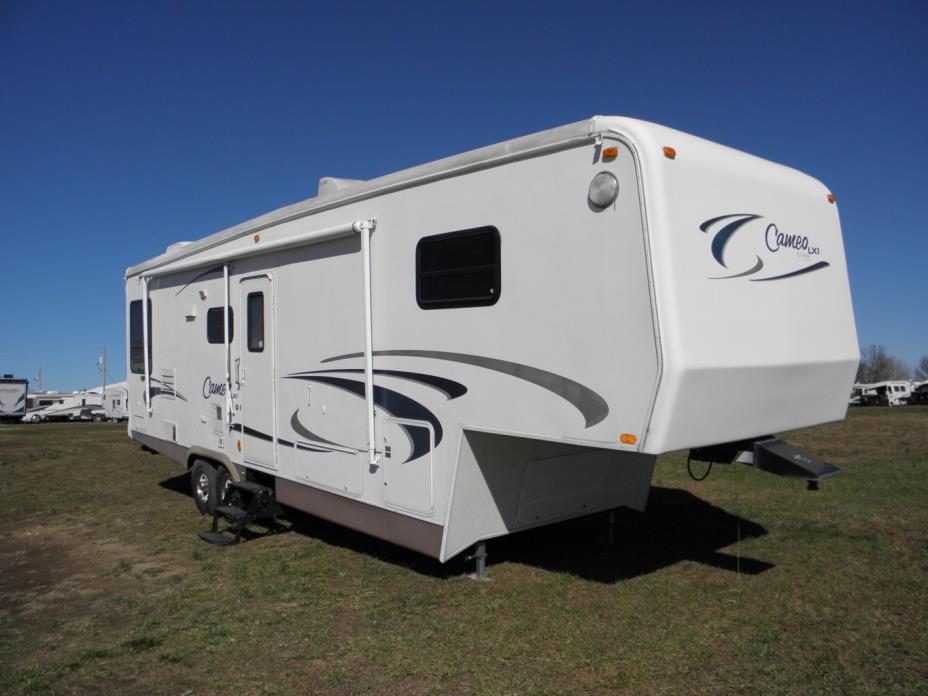 $12,900
Carthage, Missouri
Category 5th Wheels
Length 32
Posted Over 1 Month
2001 Carriage Carriage Cameo LXI 32RLS, 2001 Carriage Cameo LXI 32RLS 2001 Carriage Cameo LXI 32RLS, 32', 2 slides, queen bed, washer/dryer hookups, glass enclosed shower, duct heat and a/c, 6 gal water heater, ceiling fan, dinning table and 4 chairs, sleeper sofa, 2 swivel rockers, 3 burner stove w/oven, range hood, microwave, 2 door fridge.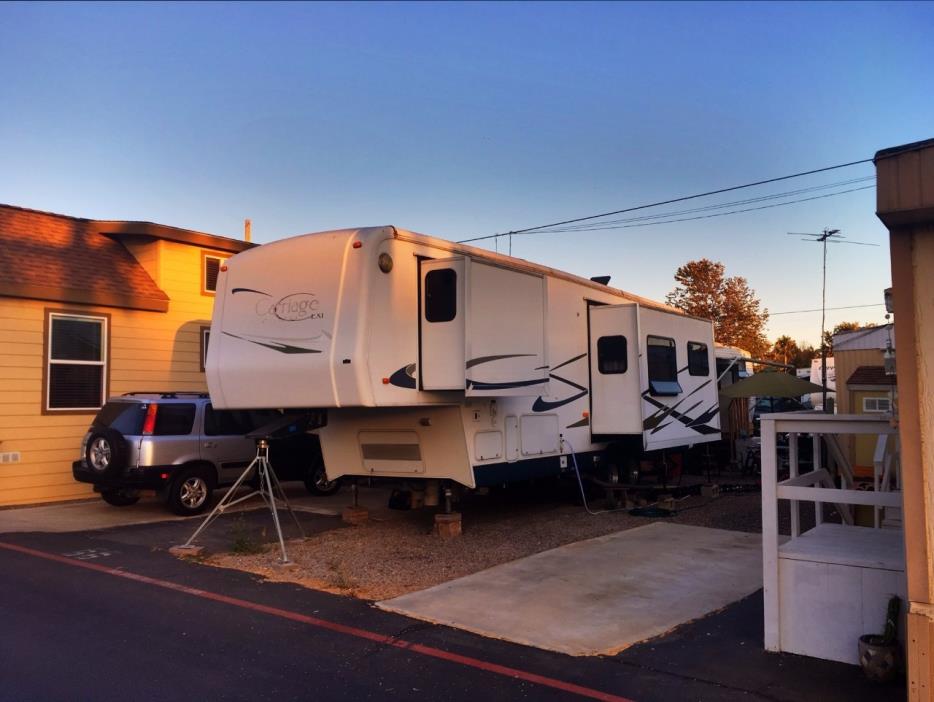 $19,995
Encinitas, California
Category 5th Wheels
Length 33
Posted Over 1 Month
2005 32' Carriage Cameo LXI 32RLS Rear Living 5th Wheel with custom home office space in the living area.We have lived in this 5th wheel for a year and a half in Texas (where we bought it) and California. We spent 3 months renovating when we first moved in so it feels like a real home... that you can take on the road! If you are interested in smaller living or want a comfortable and manageable (~11000 lbs GVW) fifth wheel for weekend getaways or holiday trips, this is the one for you.We are moving into a new living situation so everything we have RV-related will be sold with this fifth wheel. This is a GREAT opportunity to buy a TURN-KEY RV ready to live in or travel. Don't waste your time or money buying a new or used trailer only to find out it doesn't have half of what you need to get it on the road.Additionally, the fifth wheel is currently parked in beautiful Leucadia, CA in an RV park. The manager has confirmed that anyone buying the trailer can assume the monthly lot space if they choose. It's a five minute walk to the beach!Living Areas:-All carpeting has been removed and replaced with vinyl laminate hard wood flooring and matching hardwood trim-Rear living area reconfigured with custom office space, see pictures. Perfect for small business person.-32" Samsung TV wall-mounted for easy storage and access-All walls repainted, colors are bright, fun, and refreshing-All "window box" style shades replaced with custom hanging curtains-New Haier domestic style fridge/freezer combo-New domestic style double bowl kitchen sink-New modern high-arc kitchen faucet with spray-Laundry hookup (washer dryer) in coat closet-Wired for 2nd A/C and Generator (does not have generator)-No roof leaks, I added some lap sealant about a month ago as preventative measure to ensure it stays leak freePropane/Heating/Cooling System:-New Propane Regulator installed in January-Oven and burners work great with no trouble-Ducted Furnace works great, I cleaned and serviced in January, no issues-Carrier 15K BTU ducted A/C with Heat Pump (very rare option). This allows you to run electric heat OR propane heat. A/C unit was also cleaned and serviced in January by me.Water System:-New water tank pump, although very rarely used as we were hooked up to city water most of the time-All sinks, faucets, toilet work as they should-12 Gallon hot water heater runs on both Electricity and Propane. New pressure relief valve and anode rod in February-Gray and Black tanks -- no leaks, valves are tight Things you will get with this RV:-Stabilizing Tripod ($150)-Wheel blocks and X-chocks ($100), slide out jacks ($50)-Sewer pipe and back flush valve ($100) and drinking water hose-Some extra appliances -- bedroom TV and wall mount, microwave,-Miscellaneous tools, fittings, parts, that I have collected over the year. -Trailer sits on Four Michelin XPS Rib E-Rated tires top of the line. No dry rot.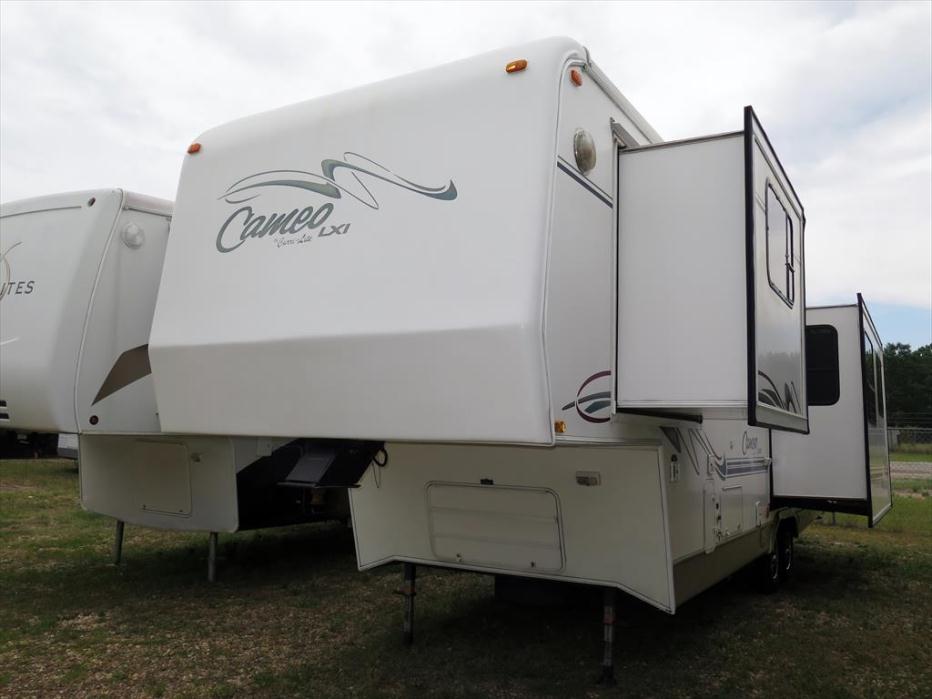 $12,900
Byron, Georgia
Category 5th Wheels
Length 33
Posted Over 1 Month
2001 Carriage Cameo LXI 32RLS, ,