Four Wheeler for sale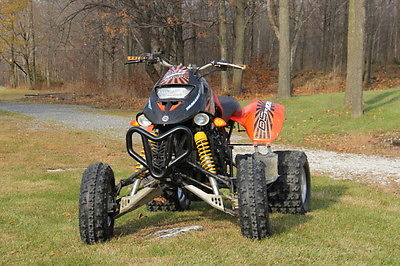 $9,000
Highgate Center, Vermont
Category Four Wheeler
Length -
Posted Over 1 Month
MONSTER QUADPRO BUILTRACE READYFAST FAST FAST!!!!!!MANY OPTIONS AVAILABLETHIS CUSTOM BUILT CANAM DS 650 HAS A YAMAHA R1 ENGINE AND IS NOT FOR THE OFF-ROAD NOVICE. BUYERS MUST HAVE LONG TERM EXPERIENCE RIDING!!!! RACE EXPERIENCE IS A MAJOR PLUS. THIS MONSTER QUAD IS NOT FOR THE FAINT OF HEART!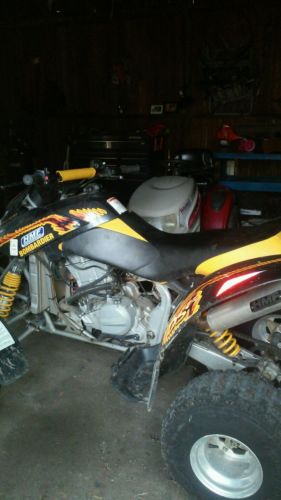 $3,000
Salem, Indiana
Category Four Wheeler
Length -
Posted Over 1 Month
If u like fast this is a great bike for u... its black and yellow because its the special edition which means it has the bigger cam and piston.. the quad is in great condition and comes with a spare engine which can be rebuilt or used for spare parts... bought it brand new in 2001 and has been good to me ever since.. has new tires,carb,and restifier regulator.. any questions email me..