Cruiser rvs for sale in Sheridan, Wyoming
$53,267
Sheridan, Wyoming
Category Toy Haulers
Length -
Posted Over 1 Month
2016 Cruiser RV Stryker STG-3112, It's here!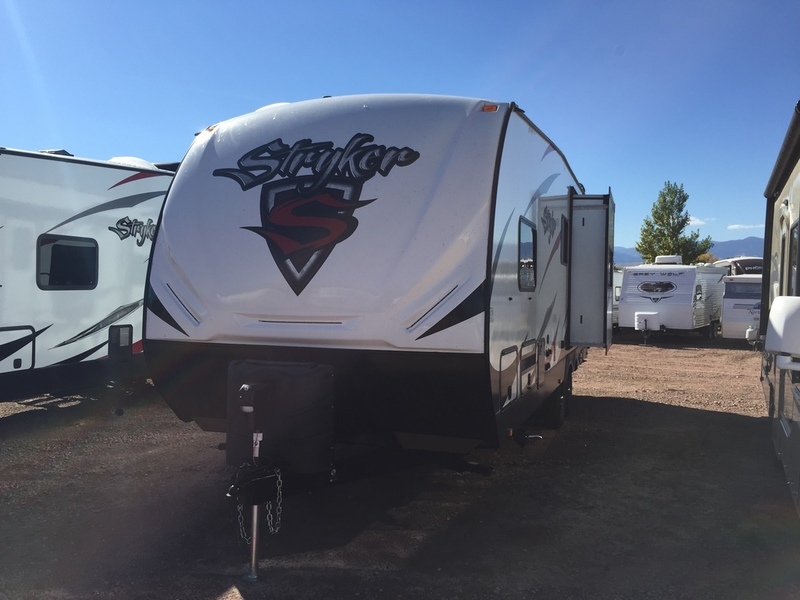 $51,212
Sheridan, Wyoming
Category Toy Haulers
Length -
Posted Over 1 Month
2016 Cruiser RV Stryker ST-2512, Call Today! 307.673.5553 2016 Cruiser RV Stryker ST-2512 Stryker is Cruiser RV's all new toy hauler for the true enthusiast, featuring the most user-inspired features in the lightweight market. Our product managers have years of experience racing motocross and dessert excursions. This practical experience guided our development of something that is extremely functional for all markets, especially for the west coast and desert racing. Stryker features an all-new 102" wide-body chassis which accommodates all types of cargo including Side By Sides, ATV's, motorcycles and more. Garage areas feature 76" of under-bunk clearance. This allows a Polaris RZR to fit, and the chairs have been designed to stow in the front hallway during transit allowing for more cargo room. Tie downs have been strategically located for maximum options in securing loads.