Atc 9 rvs for sale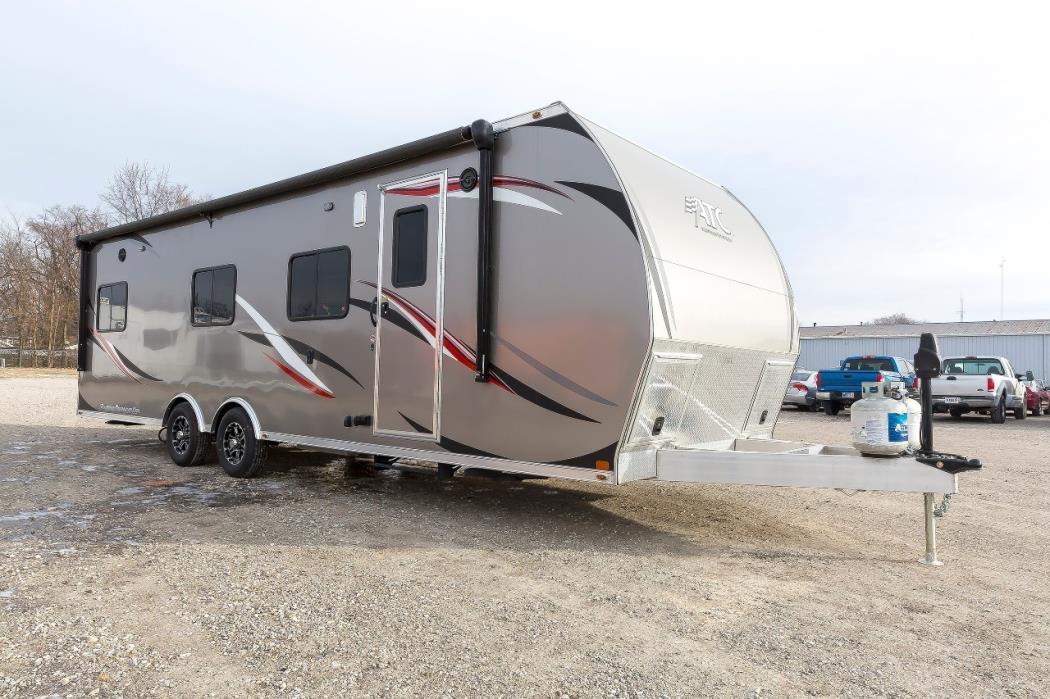 $35,995
Nappanee, Indiana
Category Toy Haulers
Length 28
Posted Over 1 Month
This unit has only been used once. ATC bought back the unit from the customer. It comes with with the remaining of the three year warranty which is around 2 years.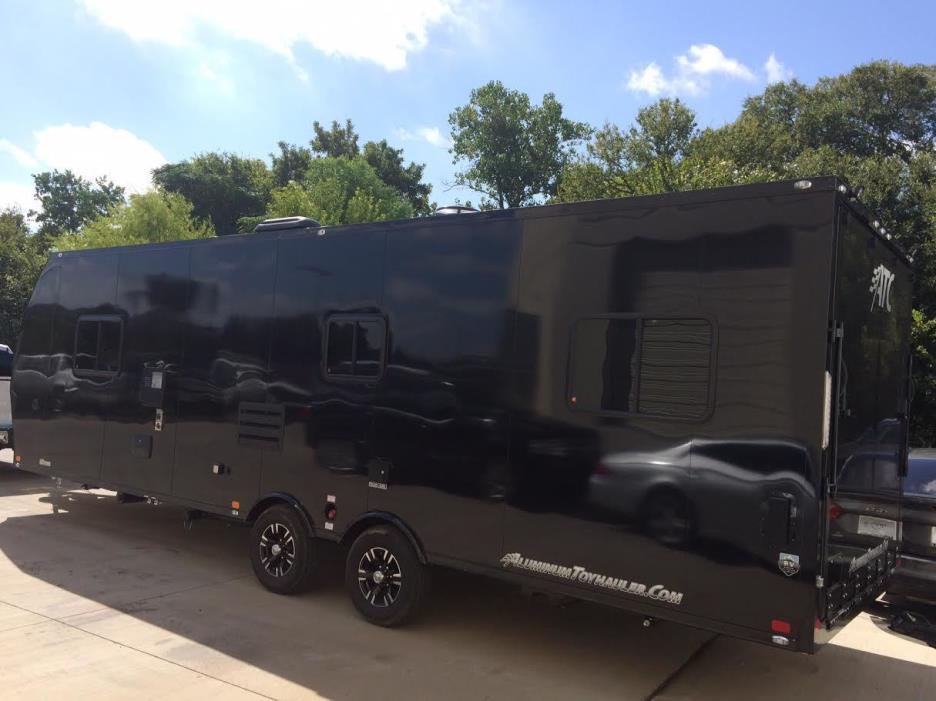 $51,888
Carrollton, Texas
Category Toy Haulers
Length 28
Posted Over 1 Month
***BRAND NEW *** Full Factory Warranty.EARTH MOTORCARS IS PROUD TO OFFER FOR SALE THIS "NEW", HEAVILY LOADED TOY HAULER!THESE ARE THE FINEST TOY HAULERS IN THE INDUSTRY! 8.5' X 28' WITH A FULL BEDROOM, 100% ALUMINUM & BUILT BY AMERICAN, SKILLED CRAFTSMAN. THERE ARE "CHEAPER" UNITS OUT THERE... BUT NONE, NEAR THE QUALITY OF ATC! AGAIN, THIS 28' ATC TOY HAULER IS 100% ALUMINUM & WILL NOT RUST, ROT OR CORRODE..... KEEPING OVERALL EXPENSES WAY DOWN AND FUTURE RESALE AT TOP DOLLAR !!ANY ATC TOY HAULER, CAN BE ORDERED IN A WIDE ARRAY OF COLORS. WE OFFER THE ABILITY TO CHOOSE FROM AN EXTENSIVE LIST OF OPTIONS & HAPPILY ALLOW CUSTOM REQUESTS. **See Below.LET US KNOW EXACTLY WHAT YOUR WANTING..... FOR AVAILABILITY & PRICING, PLEASE CALL:Matt @ 469-275-3505 OR EMAIL: [email protected] EXCELLENT, FAST FINANCING AVAILABLE !!!OPTIONS INCLUDE: Dinette/Fold Up sleeper-$1,200, Front Bedroom Option-$4,500, Electric Tounge Jack-$295, 3 Season Plumbing-$440, Ext.Shower-$210, Rear Screen-$350, Airline Track Recessed Floor-$470, Antenna Saucer-Connect 2 TV's-$210, AM/FM Bluetooth w/Int. & Ext. Speakers-$625, Microwave/Convection Oven - $450, Qty-2 13,500 BTU AC Units-$2,260, Bedroom & Hall Carpet-$375, 5.5KW ONAN GAS GENERATOR w/Fuel PumpStation-$7,750, Black Ext.Trim-$1,540, 4" Add Ground Clearance-$395, Ext.LED Lighting-$440.00, Maxxair Deluxe Kitchen & Bath Roof Vent-$700.MSRP - $57,268WHITE GLOVE FREE NATIONWIDE SHIPPING WITH BUY IT NOW PRICE !!!Earth Motorcars Is The Exclusive ATC Toy Hauler Dealer For Texas & Oklahoma. All Factory Warranties Apply! We Offer ATC Toy Hauler Sales Worldwide & Will Arrange Shipping.......Anywhere !!**See Below.** Call To Inquire. Matt Schimmel : 469-275-3505 - Cell 214-483-9040 - Office - Ext. 498OREmail: [email protected] (Aluminum Trailer Company), HAS BEEN AROUND FOR MANY YEARS. THEY ARE PRIMARILY KNOWN FOR BUILDING HIGH END RACE CAR TRAILERS & FEMA'S EMERGENCY RESPONSE TRAILERS. YOU WILL FIND ABSOLUTELY NO "WOOD" IN ANY PRODUCT LINE, ATC HAS TO OFFER. THERE IS NOTHING IN THE CONSTRUCTION, TO RUST, ROT OR CORRODE. ATC "IS" THE "LIGHTEST", MOST "DURABLE" & "EASIEST" TRAILER/TOY HAULER OFFERED IN THE WORLD, TO PULL. NO NEED FOR A 3/4 TON OR 1 TON TRUCK ANYMORE.....FULL SIZE SUV's & 1/2 TON'S, WILL PULL ANY ATC TOY HAULER WITH EASE !! DON'T WAIT...CALL NOW !! CURRENT SUBMITTED ORDERS, CAN STILL BE CHANGED TO SUIT YOUR OWN NEEDS & ARE ONLY ABOUT 5 - 6 WEEKS OUT FROM YOUR TAKING DELIVERY.... BUT, NOT FOR LONG !!** IF WE DON'T HAVE EXACTLY WHAT YOUR LOOKING FOR.......NO WORRIES.... WE WILL CUSTOM ORDER IT & MEET YOUR EXACT SPECIFICATIONS/NEEDS.** CURRENT, AVERAGE BUILD TIME IS 8 - 10 WEEKS FROM ORDER PLACEMENT BEING SUBMITTED.**World Wide Shipping Has An Additional Cost.